Airbnb Immerse
We partnered with Airbnb hosts to curate authentic experiences in their respective cities. Participants are featured as Immerse Hosts, and their curated lists can be accessed by booking their Airbnb home.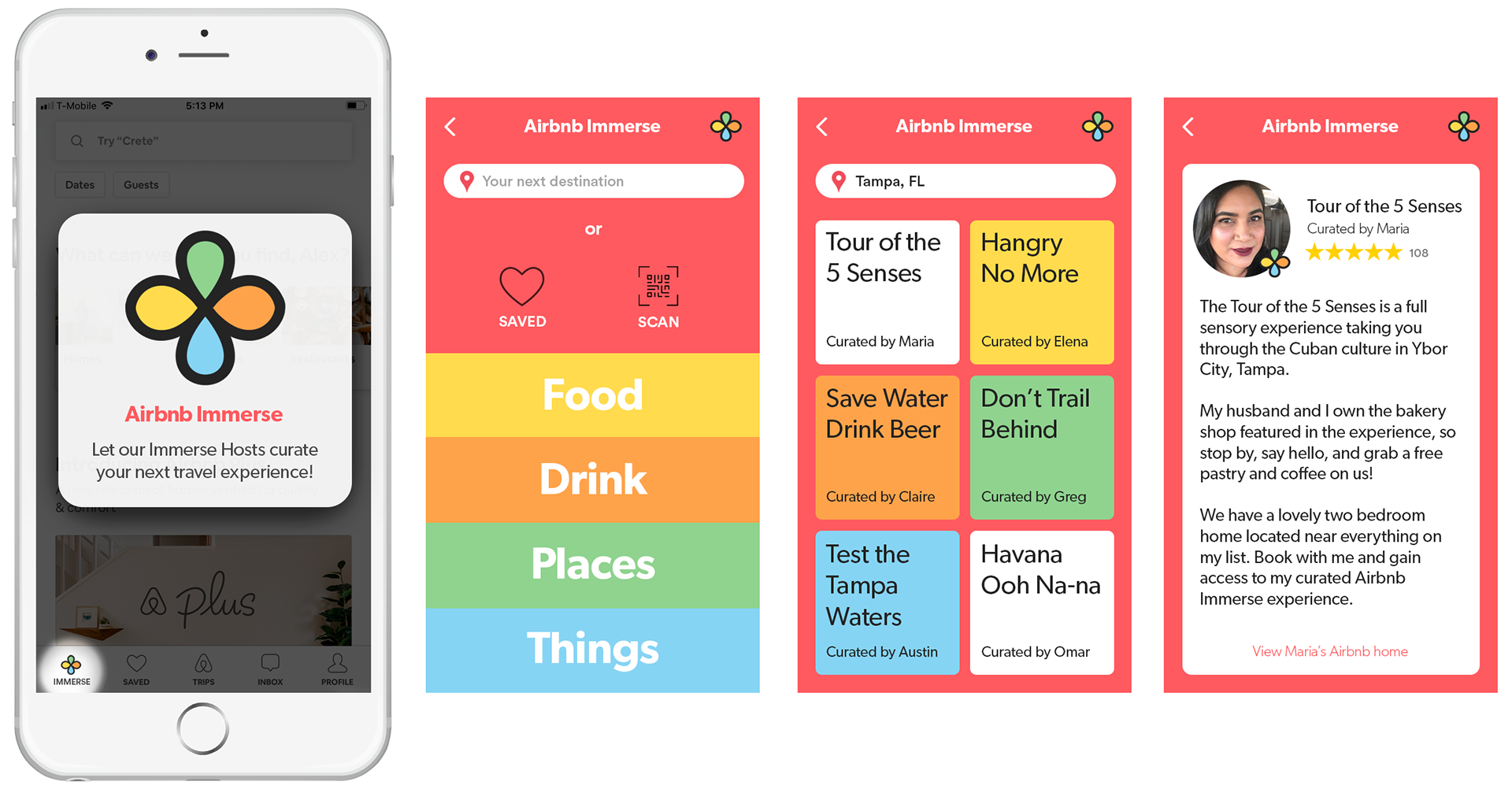 Tips from Airbnb Immerse is like having your host by your side to guide you through the city.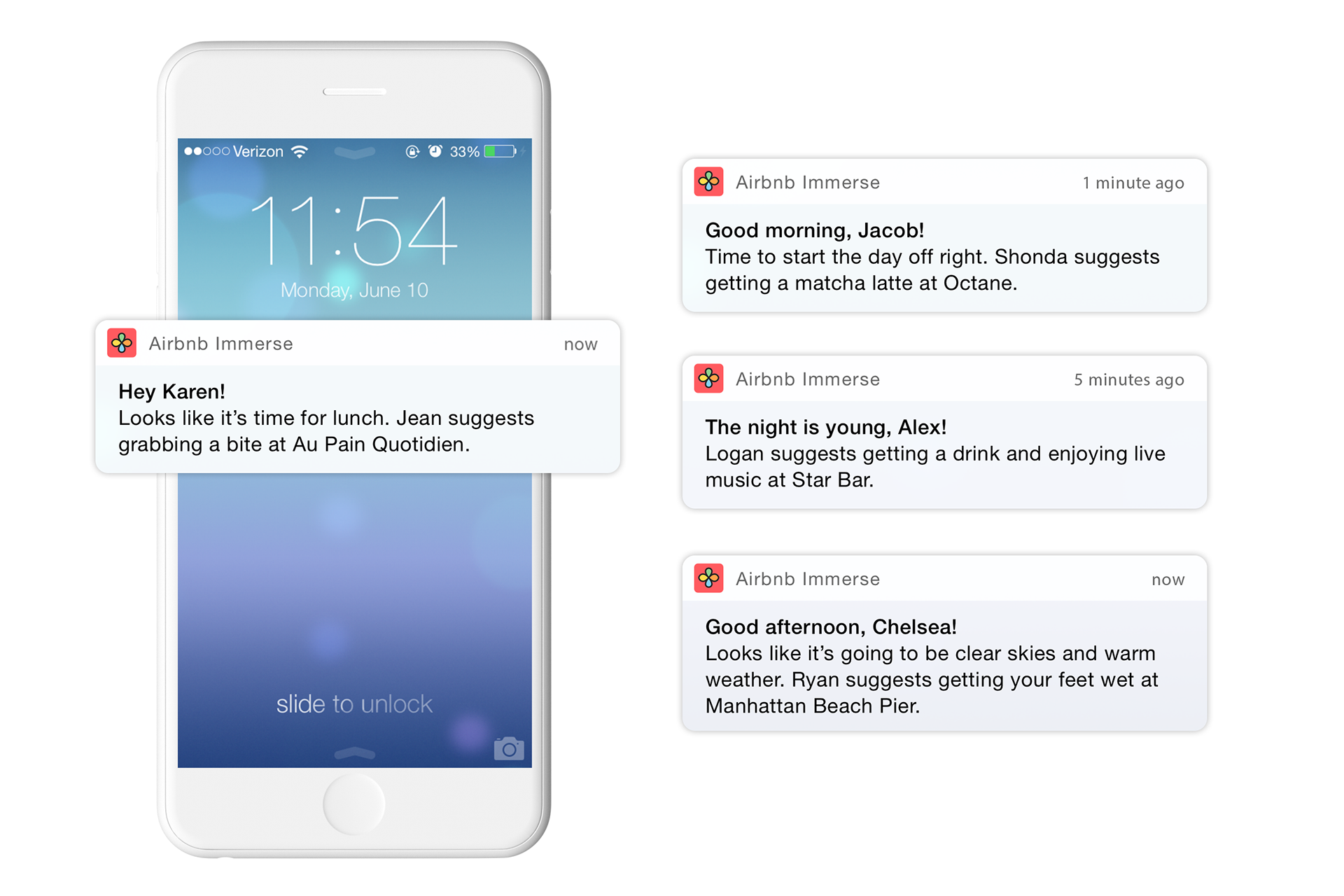 Airport Posters
Featuring Immerse Hosts, travelers can access free teaser lists by scanning QR codes.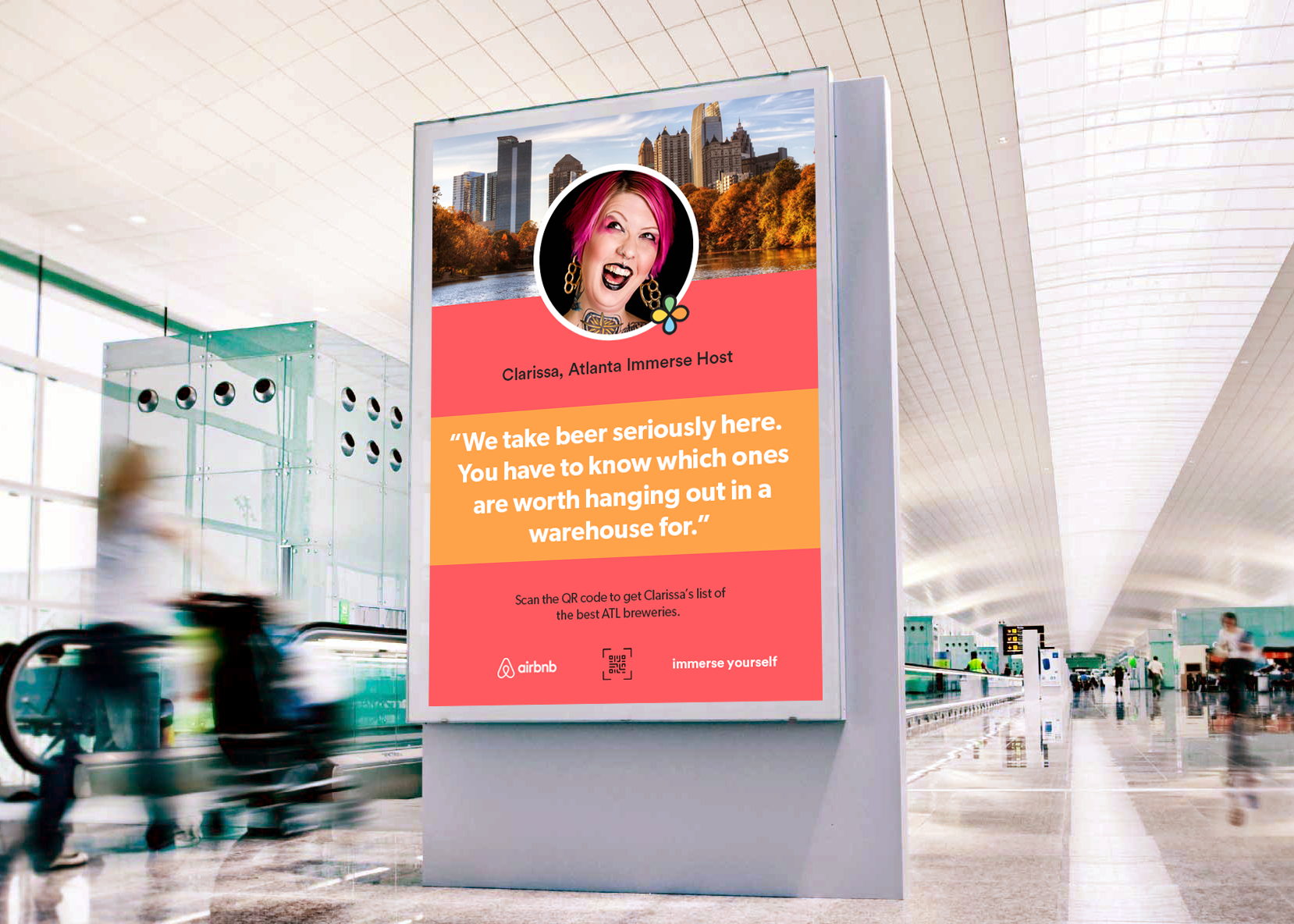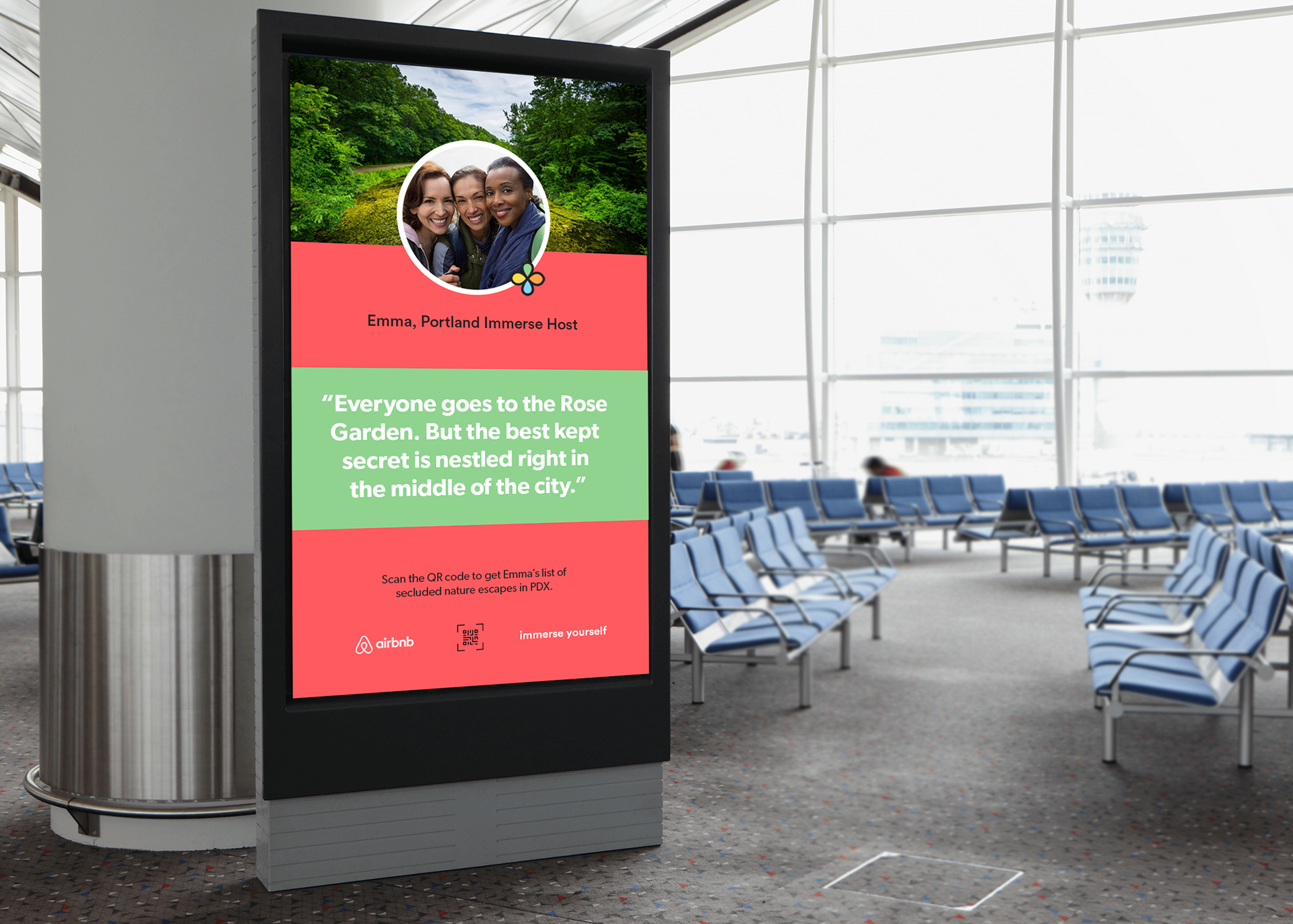 VR Tower Viewers 
Strategically placed in high-traffic tourist areas, these tower viewers will encourage travelers to go off the beaten path by highlighting locations in the distance.