We created a cute but mighty character named Pep-Pep the Sichuan Wonderpepper
to tell the story that this new dish uses a special pepper grown only in Sichuan, China. ​​​​​​​
Pep-Pep lived in "
the world's widest mobile site experience ever
."
We got fans to collectively swipe Pep-Pep 11,888 digital miles from Sichuan to California.
That's over 2 million swipes!
Fans who participated in the digital experience received coupons for Sichuan Hot Chicken.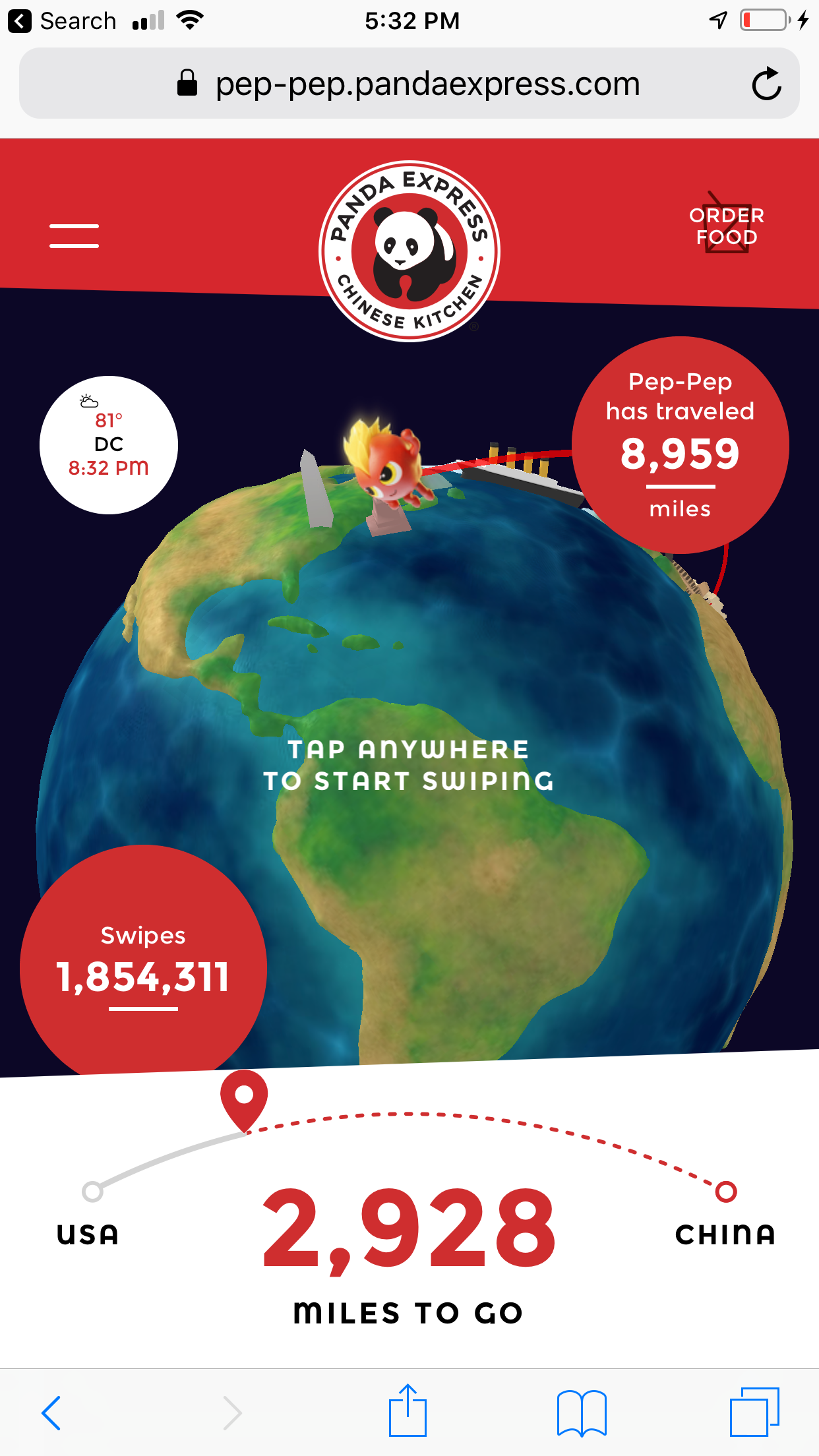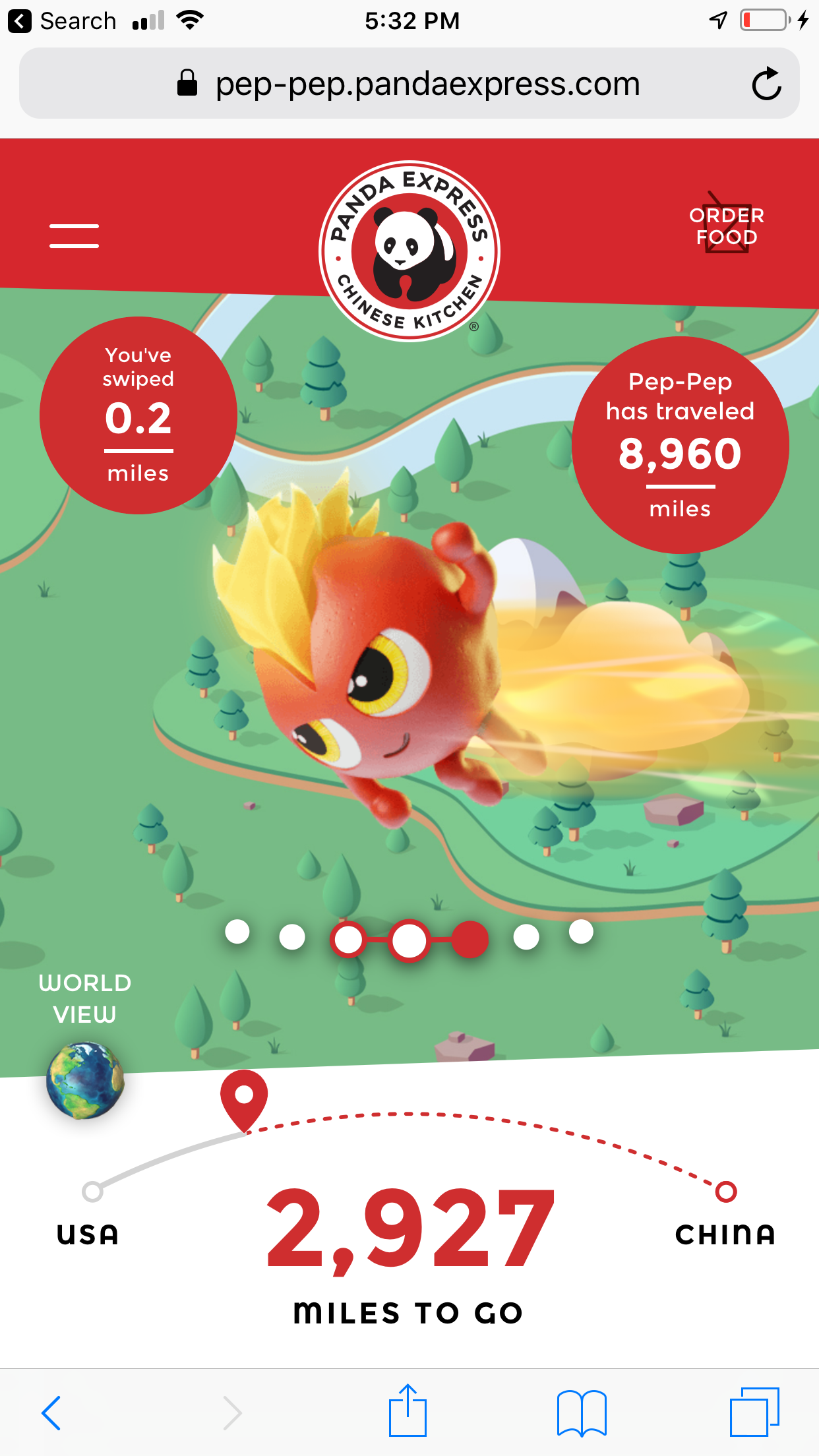 When Pep-Pep flew all the way west from Sichuan to California, he landed at San Diego Comic Con and introduced Sichuan Hot Chicken via the Panda Hot Stop pop-up shop.