Subaru
Art Director: Alex King
Copywriter:
Greg-Paton Ash
Assignment: Payoff the insight that the Subaru Crosstrek is great for people who work in the city and play in the mountains.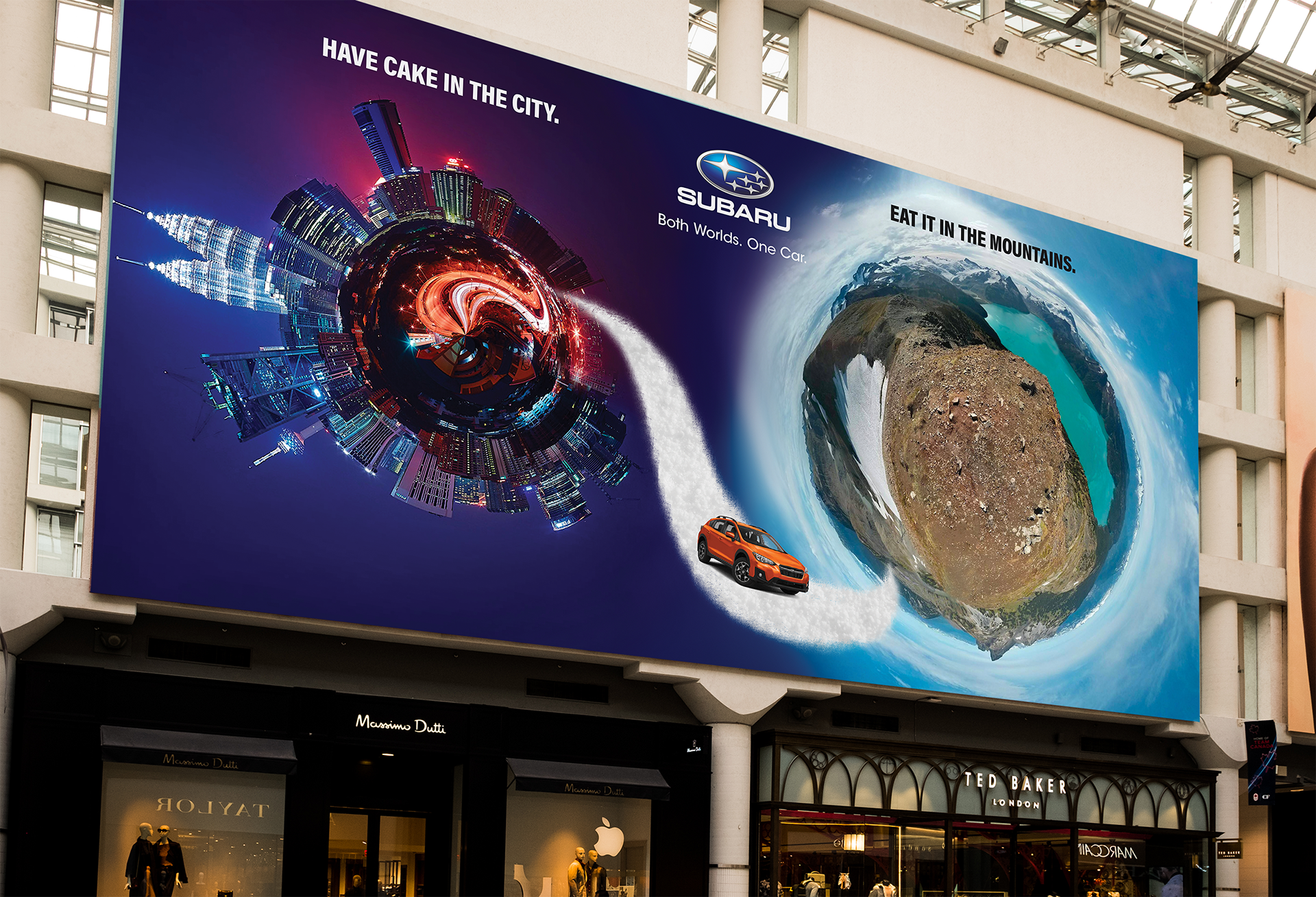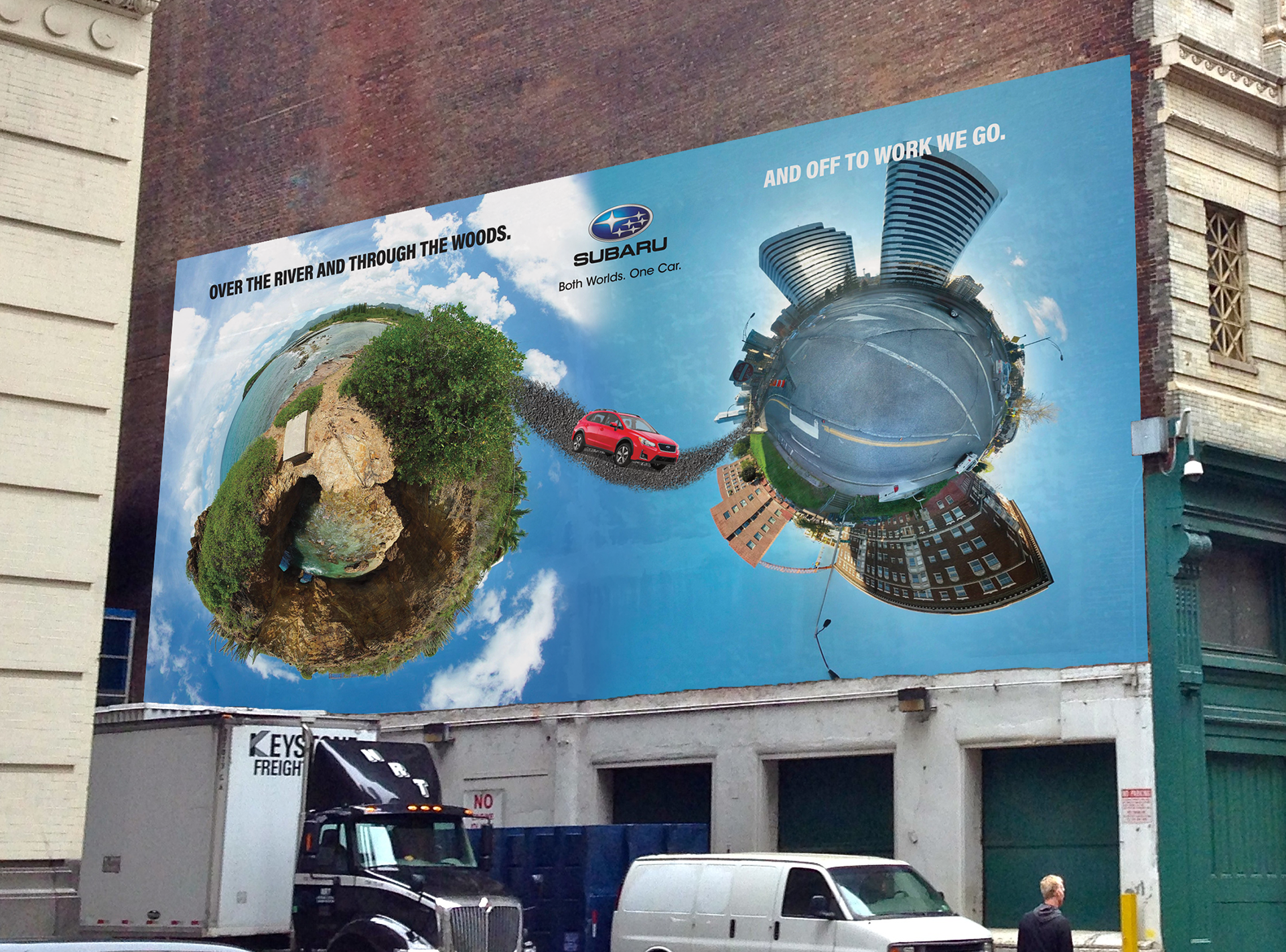 Crosstrek Scenic Route
Subaru partners with Waze to provide alternative routes for drivers. The Crosstrek Scenic Route encourages drivers to consider the value of an outdoor driving experience over their estimated time of arrival.